Aerobic Pilates Jump Board DVD Level I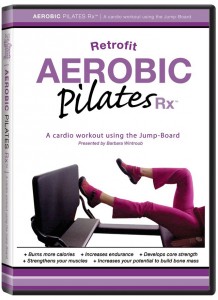 Combine the intensity of Aerobics and the toning of Pilates into ONE exercise on the Reformer. From the ORIGINATOR of the Pilates Jump Board routine, Barbara Wintroub, enjoy this INNOVATIVE, heart pounding Aerobic Jump Board Program that will invigorate your Pilates training.
Do you want to….
build bone density?
burn more calories?
increase endurance?
strengthen your muscles?
enhance core strength?
If you answered yes to any or all of these questions then this DVD is for YOU.  Use hand weights and your favorite lively music to create an exciting experience of Running, Jumping and Dancing on the Pilates Reformer.
Only $19.95

Aerobic Pilates Jump Board DVD Level II Advanced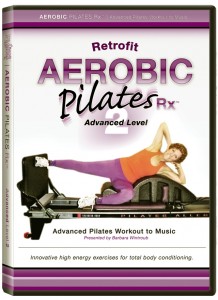 Experience this innovative, high energy, endurance building Jump Board Reformer workout from Barbara Wintroub who created this original workout in 2004.
These heart pumping moves and core strengthening exercises are guaranteed to energize your body, challenge your muscles and create the best workout that the Pilates Jump Board has to offer.
Using hand weights and lively music creates an exciting experience of running, jumping and dancing on the Pilates Reformer.
Whether you are an athlete or a patient recovering from an injury, or you just want to spice up your Pilates routine, Aerobic Pilates will offer the solution.
[youtube http://www.youtube.com/watch?v=Bm0ZpLv7yxk]
Benefits of Aerobic Pilates
Burns more calories
Increases endurance
Develops core strength
Strengthens muscles
Increases your potential to build bone mass
Only $19.95

LIMITED TIME OFFER!
ORDER  both Retrofit Aerobics Pilates™ Jump Board DVDs Levels I & II

For Only $29.95