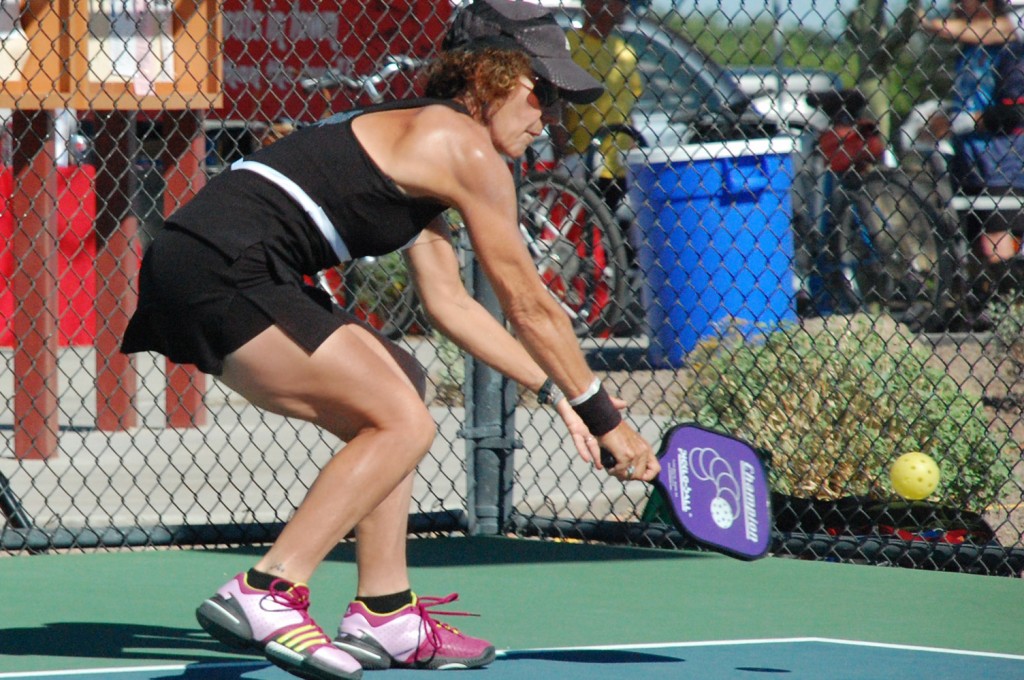 For the last nine years Barbara has played competitive tournaments, taught and coached Pickleball. She runs a noncompetitive intra-club Pickleball get together where clubs play other clubs in Palm Desert and Palm Springs during the winter season. This intra-club has been in action for the last 5 years. It has grown from 10 clubs to 23 in 2016.
Barbara has written a fitness blog for the last six years in the USAPA newsletter and was the first to offer a fitness article in the new Pickleball Magazine. She introduced Pickleball at Rancho La Puerta, Tecate, Mexico. The oldest spa resort saw the value of having Pickleball permanently installed at this destination resort.
Barbara is a certified USPTA tennis teaching professional, so the transition to teaching Pickleball was not difficult. She teaches all over the Coachella Valley.
The results of her most recent competitive endeavors include:
US Open in Naples, FL, gold medal for singles and women's doubles, silver for mixed doubles
USAPA Nationals 2015, silver for singles, 2 bronze in women's and mixed doubles
Huntsman World Senior Games bronze mixed
National Senior Games gold for singles
State Games of America gold for singles, silver women's and mixed doubles
Barbara has medaled in almost every tournament she has played in her nine year history.
If you want to improve your game, strategy or fitness level, please contact Barbara at 310 913-3333, bwintroub@retrofitpilates.com