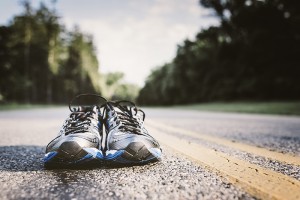 Time to get new shoes!
Why?
Because the shoes I've seen on the court recently are terrible and disgusting.
How long have you had your shoes, six months, a year, four years? Dump them immediately.
Maybe they don't look worn out, dump them anyway. Shoes don't last anymore. It's the inner sole that breaks down first.
I've seen players walking totally on the outside or inside of their shoes. Both positions hurt your back and knees.
Don't Wear Running Shoes to play Pickleball!
They are meant for running forward not sideways; LeBron wouldn't play in them, why are you?
Bought $150 shoes on sale for $30. Not a good deal if they aren't good for your kind of feet. Seek professional shoe assistance when looking for new shoes.
Your body will appreciate it.