Have you shrunk an inch or more?
Do you stand up straight or list forward?
Have you had shoulder surgery?
Does your shoulder hurt when you hit a high Pickleball?
Age is not an acceptable answer, poor posture is. Take a look at your shadow or image in a mirror. What do you see? Good Grief that cannot be me staring back at me! When did that happen?
If you cannot hit a "put away" overhead or strong backhand or forehand from the baseline then you are not using all the muscles in your body to execute these strokes.
The pictures demonstrate stretches to help these problems. Do these stretches as often as you can and watch how good you look and play Pickleball.
Stretch #1: Stand against a pole reaching up as high as you can without pain.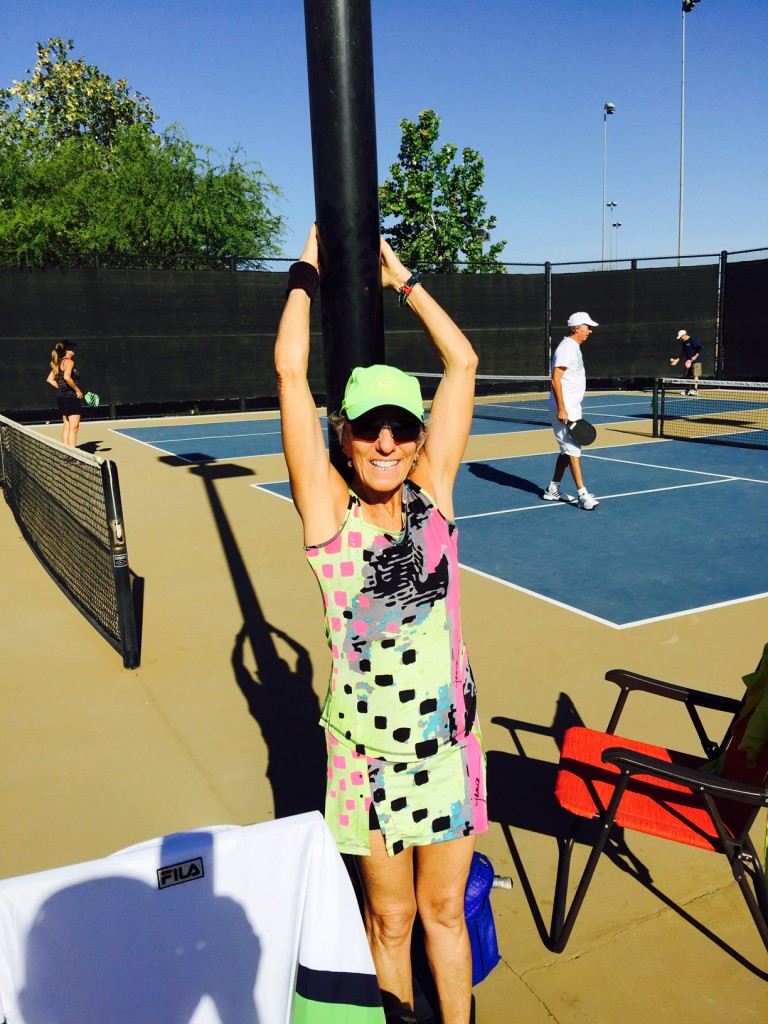 Stretch #2: Press your entire spine and your head against the pole. Most likely it will take weeks for this stretch to happen.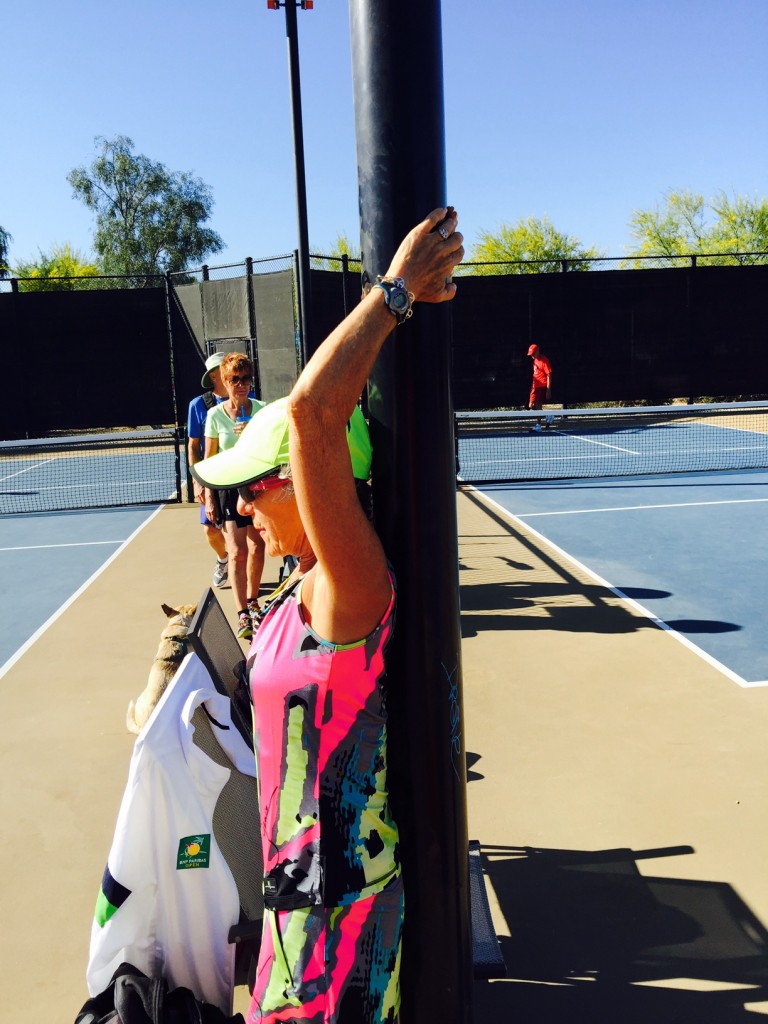 Stretch #3: Clasp your hands low around the pole, lean forward as you roll your shoulders back.