Recently I've run into several injured pickleball players. The first person blamed pickleball for her severe knee injury. BUT, she did admit that she played hard racquetball for 20 years and she twisted her knee dancing. Person two tore their ACL but admitted she skied for years. Person three broke her wrist running backward after only a few weeks of playing pickleball. Pickleball is not really the reason you get hurt, it's that you don't have a strong pickleball body to play the game. Try these exercises to protect yourself from injuries. – Happy and healthy pickling.
Exercise #1: Stand looking up as if you were hitting an overhead. Take one step back while looking up. If you are dizzy or have challenged balance turn sideways to shuffle backwards. Do this drill without the ball.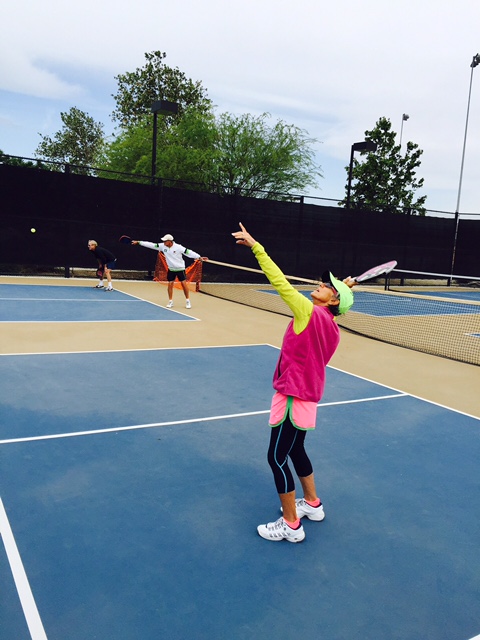 Exercise #2: Warm up your knees before you play. Practice gentle twisting moves.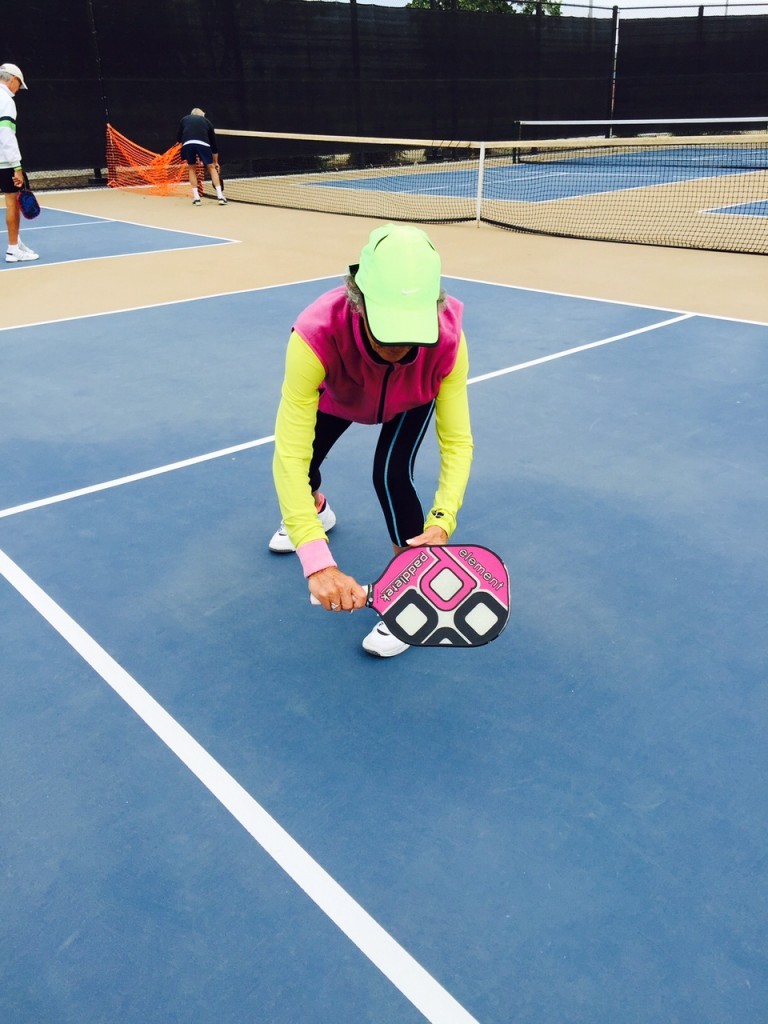 Exercise #3: High knee lifts with a twist. This warms up waist, shoulders, hips and balance.