Your clients are coming to you for a workout, yes, but they have needs they might not be aware of.
For example, my new client wants a good workout but she has shoulder and back problems also. I did a body evaluation on her to find out why.
It was so obvious what was going on. Her humeral heads (shoulders) were so turned inward that you know her pecs and lats were way too tight.
Her back problem was obvious also. Her hips were so anterior tilted (head lights turned downward) that it hurt my back just to look at her. Her lumbar vertebrae were compressed, her TA and bun muscles were completely turned off and her poor psoas was locked.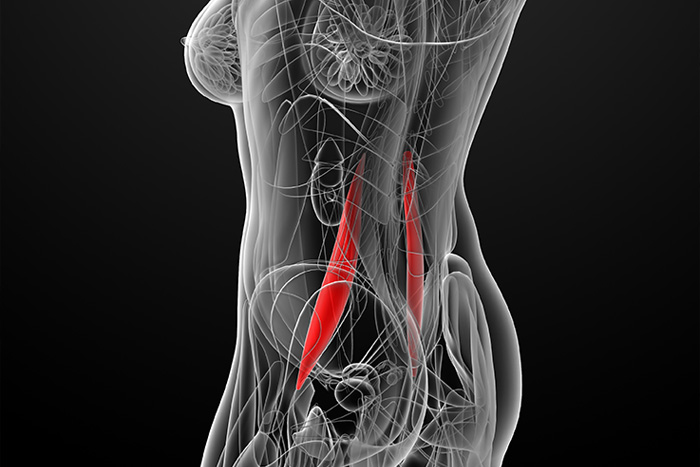 A perfect "Janda", upper and lower crossed syndrome.
She had tried Orange Theory recently. I said "bet your back hurt after that"?
She said she couldn't return because of the pain factor. She did go to Physical Therapy where the therapist had her do all her exercises in back smash.
WOW! The World Congress on Back Pain threw that theory away in 2000. Of course she couldn't do double leg lifts without back pain because her tight psoas pulled her back off the mat and her weak TA couldn't stabilize her core.
Janda said stretch before strengthen so I began the workout with many of the Pilates and foam roller stretches.
Her shoulders needed to be placed differently so I picked many of our wonderful stretching exercises before doing hands in straps. The entire hands in straps series was done with palms turned upward to disengage the lats and pecs.
When certain muscles are overbearing and the opposing muscles are underwhelming, all the exercises just enhance the stronger muscles. It is important to reach the weak muscles and strengthen them to realign the joints and vertebrae.
Over and over I see Pilates teachers just giving workouts without any thought to why they are doing the exercises. Their clients walk in and walk out looking the same.
When a clients comes to me, I make sure they walk out looking and feeling differently and why. They learn something about their bodies, posture, alignment and pain factor. They know that I am on their side and if they practice when they are home making posture a lifestyle, things will change for the better.